Class F2/Y1T
Summer Term - 2019
Welcome back to School, we are looking forward to a great last term with you all.
Our topic for the next term is Traditional Tales. We are going to be jumping into a fantasy world of fairies, giants, creatures and beasts. We will be finding out about; why Goldilocks was out in the woods by herself, how to make porridge, what wolf's really eat (not granny) painting story characters, what materials make a good house for The Three Pigs and much more. We will be finishing our topic with a trip to Sundown Adventure land.
We having an exciting term ahead with; the Castle has Talent Show, sports day, library trips, the always trip and transition day. It has been a fantastic year with you all and it really has flown by. Let's make the last term the best!
We continue to encourage you to support your children with our whole school 'In it To Win It' challenge. If, they complete at least 5 reads per week and it is recorded in their reading records by an adult, one piece of homework and they have their PE Kit in school for our PE sessions, they will earn a raffle ticket each week they accomplish this. The raffle tickets of drawn termly and children can win a prize up to the value of £100. So please keep reading and supporting your child at home.
Miss Tims
& Mrs Jackson
We have an open door policy, if you wish to speak to us about anything then please do not hesitate to contact us. Please feel free to leave a comment for us at the bottom our website page or Tweet us!, where it will be gratefully received, thank you.
Any support, access to books, the internet and trips out will greatly enhance your child's learning experience and engagement in the topics. All seven areas of learning will be covered using this term's themes and following the children's interests.
Please use the links below to see our Curriculum Map and Information booklet
Summer 2 - Traditional Tales.pdf info booklet F2 2017-18.pub
http://www.numberjacks.co.uk/kids/numberjacks.html
Friday 10th May
Our Weekly Achievers
Well Done!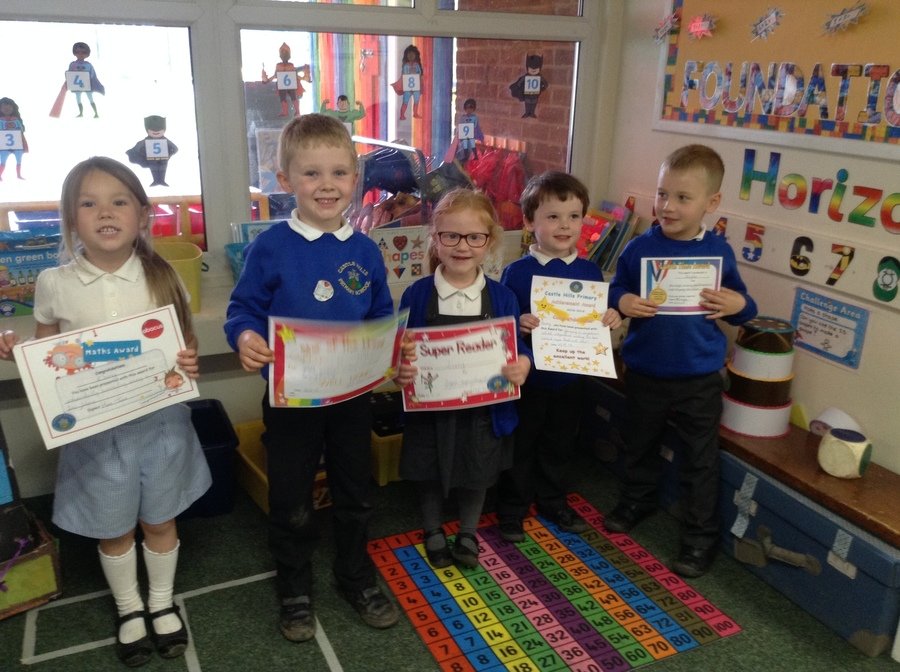 Friday 3rd May 2019
Our Weekly Achievers
The whole class are awarded *Stars* of the week,
for the exemplary conduct at the Tour De Yorkshire!
Well Done to you all.
Friday 12th April
Our Weekly Achievers
Well Done!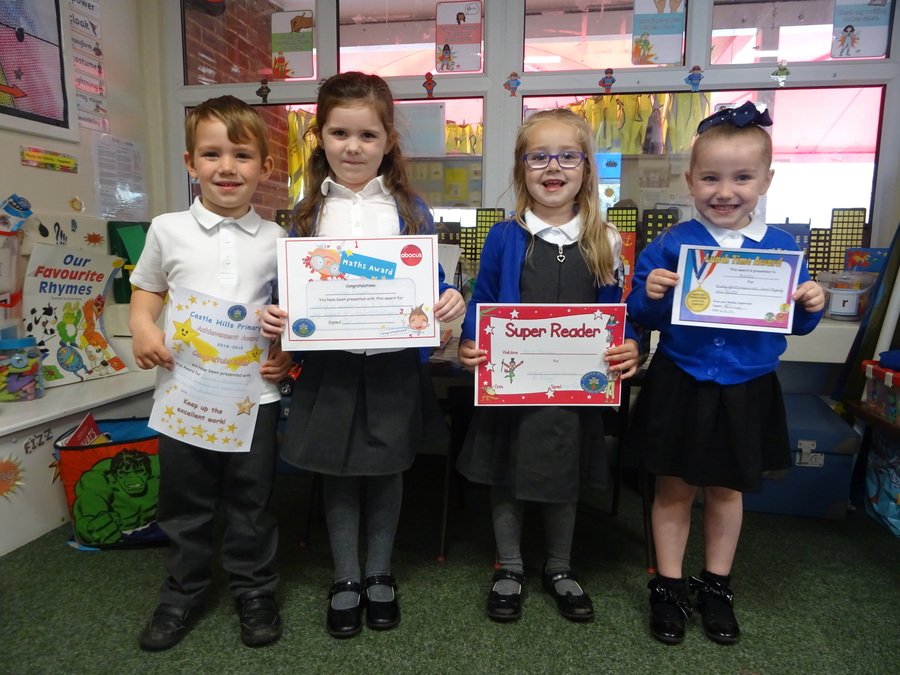 Wednesday 10th April 2019
Family Workshop Afternoon
We made Easter cards and baskets to put our Rice Krispie bun in.
Thank you to our Parents/Carers who came to support their child with the activities.
Our Weekly Achievers
Friday 5th April 2019
Well Done!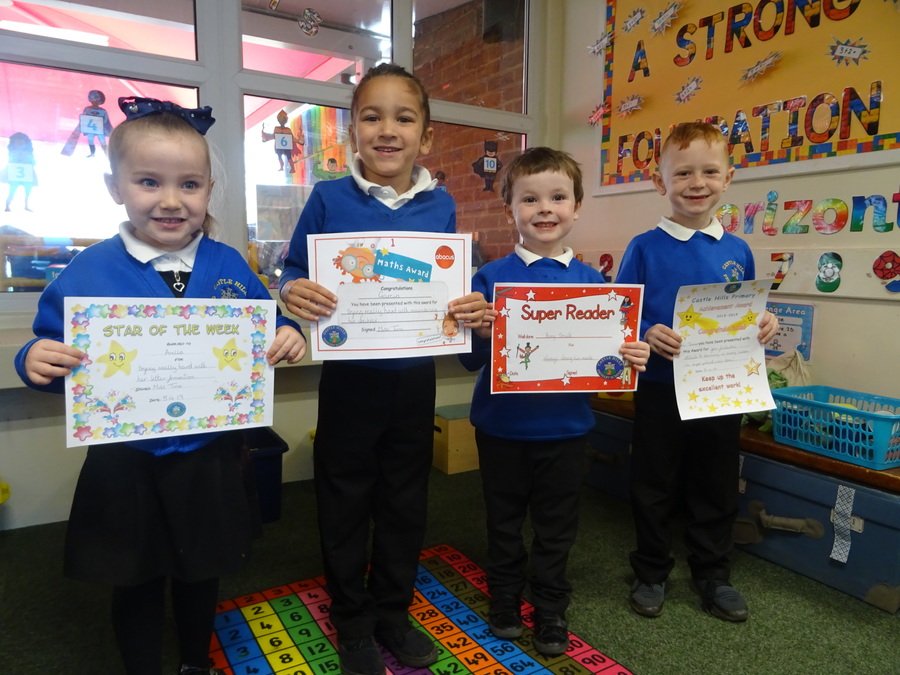 Our Christma Production
'Shine Star, Shine'
Below are our songs we are practising for the Christmas Production,
hope you have fun learning your child the words.
Song 2 'A Baby is Going to be Born'
Song 5 'Shine Star, Shine'